Looking for the perfect gift but don't have the time to paint it yourself? We can help!
We can paint just what you are looking for...
on just about anything...
for just about any occasion – and we can personalize it!
A creative gift idea for birthdays, graduations, anniversaries, Mother's Day and more...
Call us for a quote!
Please allow at least 2 weeks for your piece to be finished!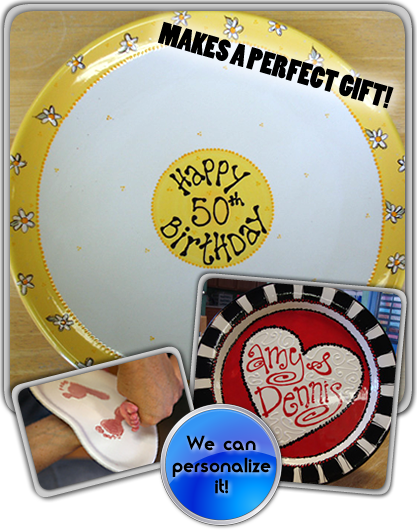 Once you're finished – leave the rest to us! We'll glaze and fire your piece and have it ready to pick up in 6 days.